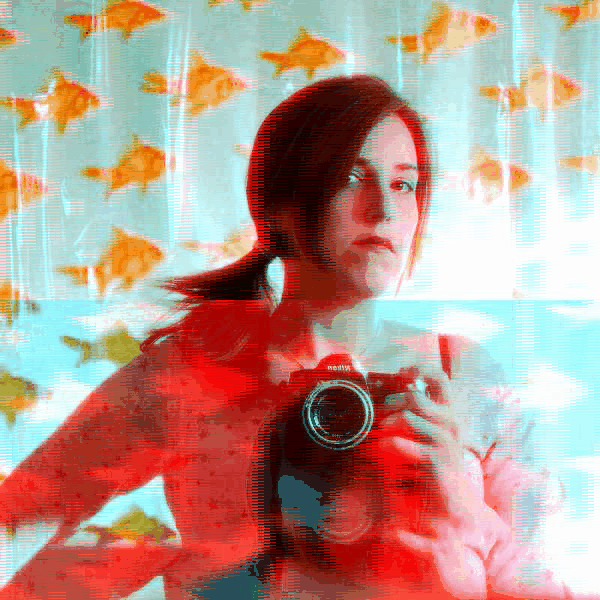 I did it for the lolz, your honor
Hi there! My name is Hep, and I am a professional Fashion, Lifestyle and Product Photographer working in the San Francisco Bay Area. I also do Fine Art photography in both Abstract and Urban Decay, and I am also super interested in creating electronic glitch art using my photography as the base. These images were created with revisit.link.
I was born and raised as a half chicano mutt in and right outside San Francisco, CA. My family has been in this area for many generations, and are ironworkers who built not only most of the SF skyline, but every bridge that spans the Greater Bay Area. We have a piece of the Golden Gate Bridge on the mantel and buckets full of rivets in the backyard.
Because of my family's Ironworker access (Local #377 represent), I spend a lot of my free time exploring abandoned buildings in the Bay Area. I am always looking for partners in crime for these activities, so hit me up if you are also interested in urban decay and urbex.
Some of my favorite things are:
Galaga

Sharks

Jellyfish

Space

2pac

Cheeseburgers

Inky the Ghost from Pacman

League of Legends: Nidalee, Teemo, Gnar, Hecarim
Some things I hate are:
SF Drivers (aka people who just moved here)

Kombucha

Tech Douches

Entitled Jerks

Sheep

Wasps
I am in my mid-30s and live right outside San Francisco on a mountain compound in an undisclosed location. My lifemate Yuriy and I met on the internet from me trolling his IRC channel, and we have been together for over 9years. I have three teenagers who are all super cool, seven cats in various degrees of coolness, and one malamute wolfdog who is totally uncool, literally, as she has about 3 dogs worth of hair.
As a former art major I am a huge art nerd, with an interest in photography and cinema. You can explore my IMDB and GoodReads accounts to see a list of my essential movies or a list of essential books. I am also available on a variety of social media accounts, both personal and professional.
Reformed Troll, ex-Mayor of Bantown, ex-hack scene. All trouble.